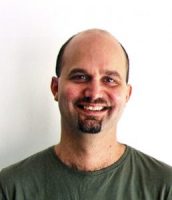 I obtained a PhD from the University of Freiburg in 2002. After positions at Max Planck Institute for Computer Science, the University of Innsbruck, SAP Research, and INRIA (Nancy), I am now a Professor of CS at Saarland University, Saarbrücken. I have published more than 150 scientific papers, have been Program Co-Chair of the AAAI'12 Conference on AI, and have received various prizes including the EurAI Dissertation award 2002 (the award for the best European dissertation in AI), 4 Best Paper Awards from the International Conference on Automated Planning and Scheduling, as well as the IJCAI-JAIR Best Paper Prize 2005.
My core research area is AI automated planning, with connections to related fields such as verification, and a recent focus on explainable and trusted AI through neuro-symbolic methods. I am a Fellow of AAAI and EurAI. In SFB Ideal, I am working on natural language generation techniques leveraging planning methods to control the trade-off between succinctness and clarity of Minecraft building instructions.
I am a Principal Investigator on SFB project A7.